colddeadhandsdays:
DO YOUR DUTY PERRY!!! Secure your border as you have every right to do. FCK THE FEDS! Let's see how REAL YOU are…
Originally posted on BLOGGING BAD w/Gunny G ~ "CLINGERS of AMERICA!":
Texas Gov. Rick PerryTexas Gov. Rick Perry
DALLAS –
Texas Gov. Rick Perry has seen firsthand the recent surge of illegal immigration and unaccompanied minors crossing America's southern border, and he says President Obama is clueless about what's really going on.
***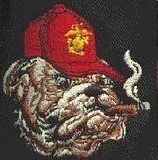 ***
"To this day the president of the United States has yet to see the facts on the ground at our southern border, even though they area direct consequence of his policies," Perry declared Friday at the "Defending the American Dream Summit," sponsored by Americans for Prosperity.Perry detailed what he's seen and why Obama is to blame: "Young boys and girls, children, thousands of miles away from their parents – they're vulnerable, they're afraid, they're drawn here by rumors of amnesty.
View original 371 more words